Perfect Personalized Playmat for the Ultimate Lions' Fans in Light Pink, Light Blue, and White- D195
November 01, 2017 16:39 / 0 comments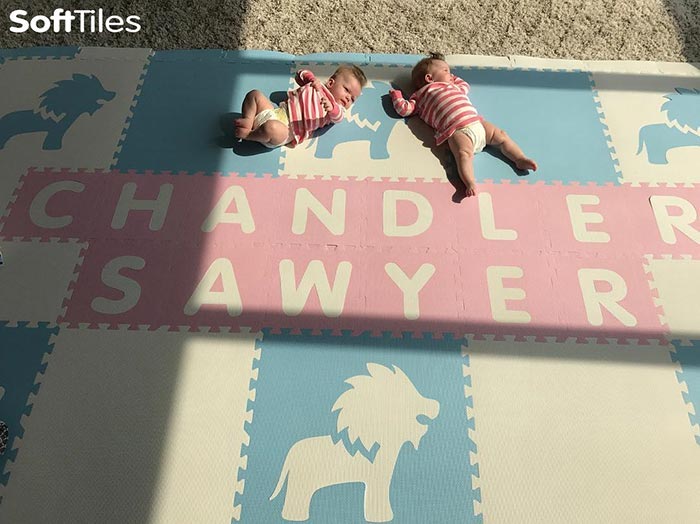 Perfect Playmat for the Ultimate Lions' Fans
What could be a more perfect playmat for a family of Detroit Lions' fans than a mat made out of light blue and white Lions? Personalized with the girls' names in pink, it's the perfect soft comfy perch from which to cheer their team to victory on gameday.
SoftTiles are great for creating floor mats for rooms that celebrate your love for your favorite sports team, and sharing that with your kids. With 16 colors of stock mats available in a lot of basic colors, we've got a lot of your favorite teams covered.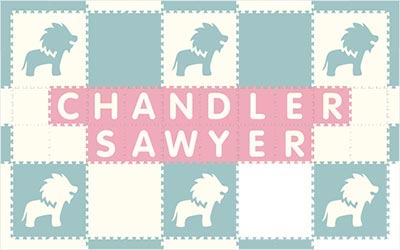 This lion baby mat is 6.5' x 10.5' and costs $219.20 with free shipping in the Continental U.S. Modify this play mat for your girl's playroom using our Mat Builder.
Personalized Mats Templates
Templates are a great place to start in creating your own personalized play mat. Browse templates and modify them in the MatBuilder.