Stylish Neutral Colored Play Mat with SoftTiles Solid Foam Play Mats - D192
May 15, 2017 16:17 / 0 comments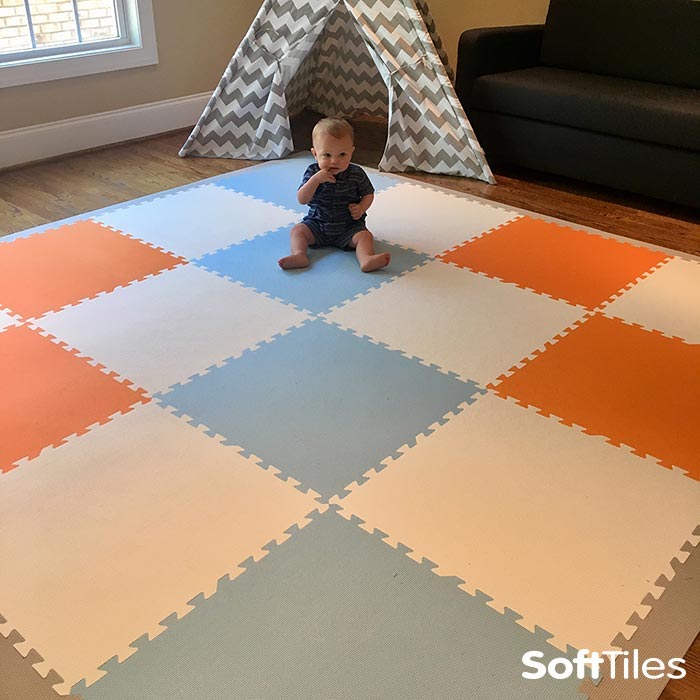 This beautiful neutral play mat is perfect for creating attractive play areas for your kids. The use of SoftTiles solid foam mats in light blue, white, and orange creates a neutral, contemporary look that works in any room. This stylish play mat is finished off with our sloped borders in light gray. SoftTiles are thicker than most play mats on the market, so the sloped borders help prevent tripping when entering and leaving the mat. In this room, SoftTiles are being used to directly on hardwood floors.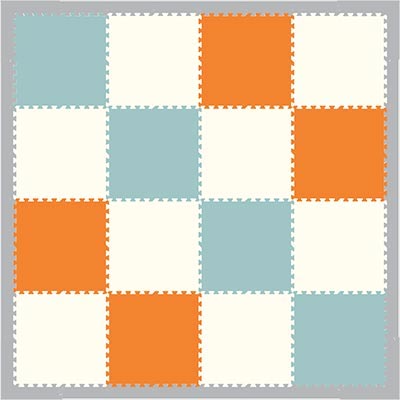 This baby play mat is for sale at an affordable $142.40 with free shipping in the Continental U.S. and measures 8.5' x 8.5'. Order this mat as is by adding it to your cart or modify it for you room in our Matbuilder. Like neutral mats? See this jungle play mat in soft gray, white and light blue.
More Information and Purchasing Info
Ready to Order Play Mat Sets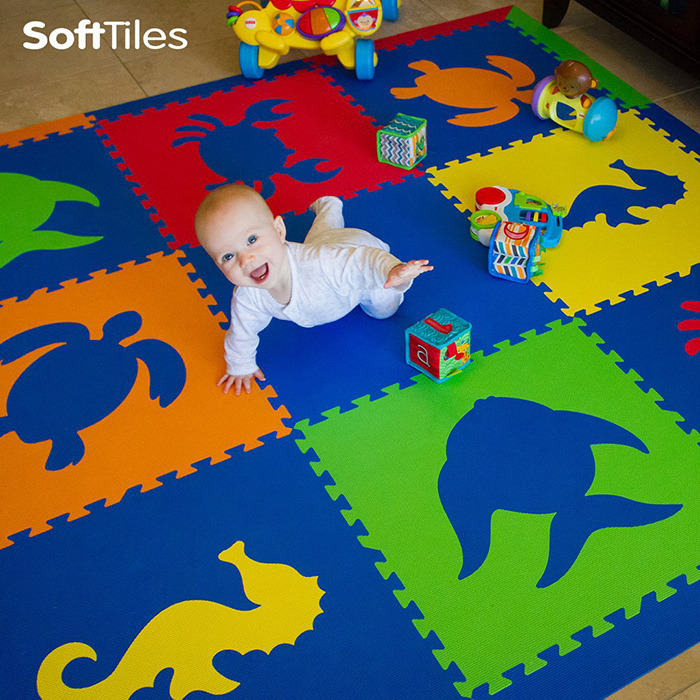 SoftTiles 9 Tile Play Mat Sets
Choose from our many pre-made sets in different colors and designs. Each Play Mat is 6.5' x 6.5'. Comes with our specially designed sloped borders. Makes a perfect gift!
---
Custom Designed Play Mats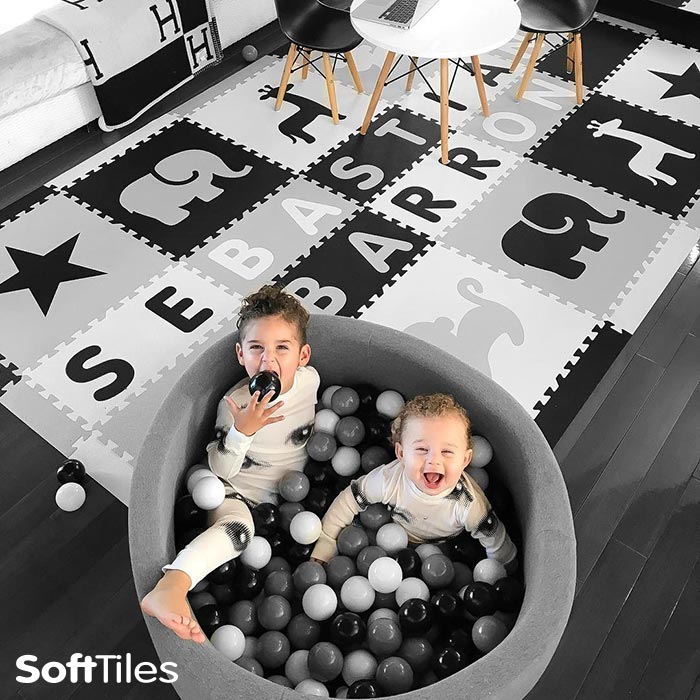 Design Your Own Custom Play Mat
Create beautiful custom play mats using any of our die-cut shapes. Easily personalize the mat with the name of your child. Use one of our templates and our Interactive Mat Builder or we can help design one for you.